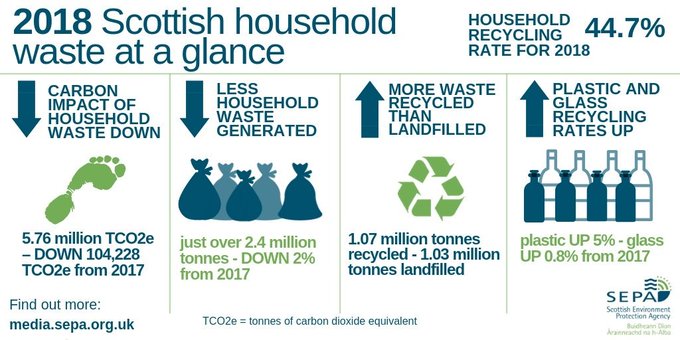 This infograph, produced by SEPA, provides a summary of how Scotland as a whole managed its waste in 2018.
The average household in Scotland produced almost a tonne of waste in 2016
The three councils' recycling rates have increased significantly in the past seven years, but still have a way to go to reach the required 70%.

Aberdeenshire from 33.6% to 43.4%
Aberdeen City from 35.7% to 47.3%
Moray from 44.6% to 57.4%

The three councils paid £10.52 million in landfill tax for waste sent to landfill in 2019 alone. The rate of landfill tax increases every year.
The Energy from Waste costs will be predictable for the contract term, are not subject to landfill tax rises and will be comparable to or cheaper than current disposal costs.
Did you know?
if you see a plume from the stack, it's water vapour, not smoke (and looks like steam)